This post brought to you by
ANN INC. CAREERS
. All opinions are 100% mine.
We all know technology is changing the fashion landscape every day. As they say 'There is an app for that'! We use cool, useful apps for everything - from navigating an unknown place to keep a journal of our workout and calorie intake! Now there is a very cool and very useful app BFF, launched by ANN INC. (ANN INC. is represented by two of the leading women's specialty retail fashion brands in North America: Ann Taylor and LOFT)
.
BFF is your 24/7 friend in the fashion business – to help you put your BEST FOOT FORWARD in your career. Available at
iTunes
and at
Google Play
, BFF app is a compact, fun guide for latest trends, daily inspirational mantras, quotes from the fashion icons (past and present), significant facts and dates in fashion's history and career advice from fashion leaders in ANN INC. I loved the BFF videos like Behind The Scenes at stores and how to apply at Anncareers.com for jobs! The video content also boasts of inspirational snippets from ANNpower leadership forum 2013 and uplifting videos about ANN INC. initiative of helping women through training. The best part is, there is new content everyday at BFF and you can save your favorite videos, quotes, career advice for future reference!
With BFF app you can also -
Explore up-to-the-minute fashion news through constantly updated fashion and fashion career news feeds.

H

ear career advice from fashion leaders in ANN INC. and learn more about the culture of ANN INC.

Explore career opportunities at ANN INC. and sign up for notifications so you know when new jobs, relevant to your interests, are available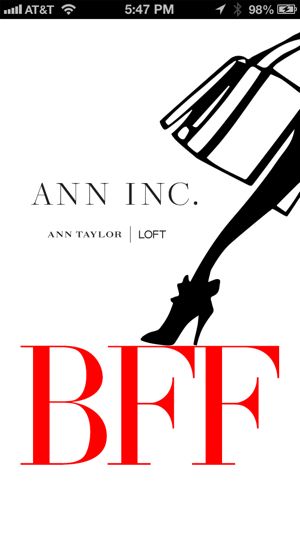 Another part of this app I absolutely love is the uplifting, inspirational and entertaining quotes and life mantras!
One of the App's coolest features is the Trendspotter. You can be a trendspotter too with BFF! Just take Instagram pictures of yourself putting your best self forward, inspiring and connecting, or embracing fashion first! Use the hashtag #bfftrends and you will be featured on the app! How exciting!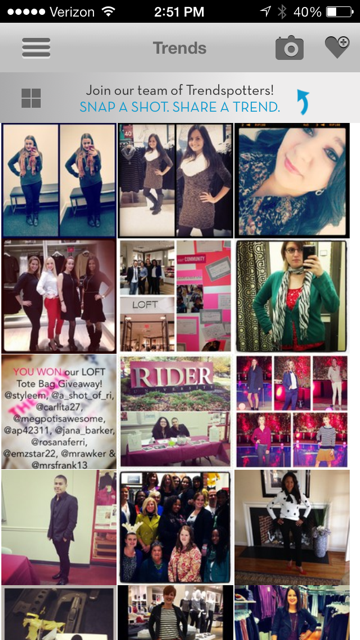 If you have not done it already, download this free app ASAP and let BFF to keep track of all the news, inspiration, videos and jobs that help you put your best foot forward every day.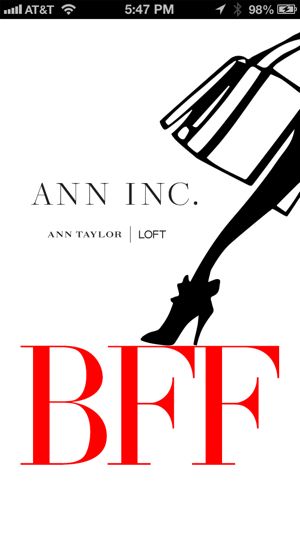 Do let me know what is your favorite feature of BFF app! For daily dose of style delights, connect with me on